system("./link_jobs.pl") !>

company profiles | company profiles detail

Legal Research Network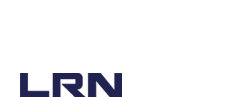 Company Information
LRN is in business to inspire and reinforce ethically aware, responsible conduct and set higher standards -- from the factory floor to the boardroom -- in organizations throughout the world. We enable employees to practice wrestling with legal, compliance and ethical dilemmas so they can make better decisions and take appropriate actions when they count the most.
We help our customers build solutions to take on emerging business challenges, and stay ahead of rapidly evolving regulatory environments. Rather than seek to meet minimum compliance standards, our mission-based approach enlists leading companies to forge a common community standard of higher business conduct and business ethics.
LRN originally went into business to provide higher quality, lower cost expert legal research and management tools. In a business line we continue to this day, we provide fixed fee legal research to help companies increase the speed, integrity and effectiveness of their legal practice. Sourcing primary research through an extensive global network of over 1,000 legal experts processed through our unique LRN quality assurance program, our legal research and analysis stands up to stringent Six Sigma standards and is endorsed by the renowned Dupont Legal Model.
Over the last decade, we have expanded our solutions beyond corporate legal departments to meet the increasing legal, compliance and ethics needs placed on employees working in every aspect of our customers businesses. Our flagship suite of offerings include:
Legal Compliance and Ethics Center® (LCEC®)
The first Web-based solution that delivers customized education in workplace law and ethics directly to employees' desktops.
Governance and Ethics Management System (GEMS)
The most comprehensive solution to provide timely, accurate and consistent reporting and management of corporate governance and ethics management and oversight.
Expert Legal Research and Analysis (ELRA)
Performed by the world's leading legal professionals, our expert legal research meets the specific needs of our customers efficiently and at a fixed-price.
KnowledgeBank
A highly flexible knowledge-sharing platform, the LRN KnowledgeBank contains sophisticated answers to over 60,000 legal issues, housing LRN expert legal research and resources for in-house legal teams.
Code of Conduct
Consulting services that assess, write and activate a Code of Conduct that resonates with your unique workforce.
Today, LRN continues to pioneer innovative solutions to create legal and ethically aware workforces for the world's leading companies.
Visit LRN' Web site.